David Buchwald Releases Newest TV Ad Featuring George Latimer
Westchester County Executive George Latimer Provides Voice Over; Ad Comes On Heels of the New York Daily News Endorsing Buchwald
WESTCHESTER, N.Y. -- New York State Assemblymember David Buchwald, a Democrat running for Congress in New York's 17th Congressional District to succeed Congresswoman Nita Lowey, has released his third TV ad of the campaign, titled "Proven Progressive". The voice over is provided by Westchester County Executive George Latimer, who recently endorsed Buchwald. The spot will be featured as part of a six-figure ad buy, and highlights Buchwald's proven track record of results, including passing the most progressive legislation of any candidate running in NY-17.

"We need serious, progressive leadership to overcome this pandemic, face systemic racism head-on, and undo the damage the Trump Administration is doing to our nation and our democracy," said Buchwald. "There are fewer and fewer substantive policymakers in Washington nowadays like Congresswoman Nike Lowey. No one can truly replace her, but we need someone who, like her, gets the job done. With so much uncertainty in the world, voters across NY-17 know they can count on me. I'm a proven progressive who will deliver for the Lower Hudson Valley on day one."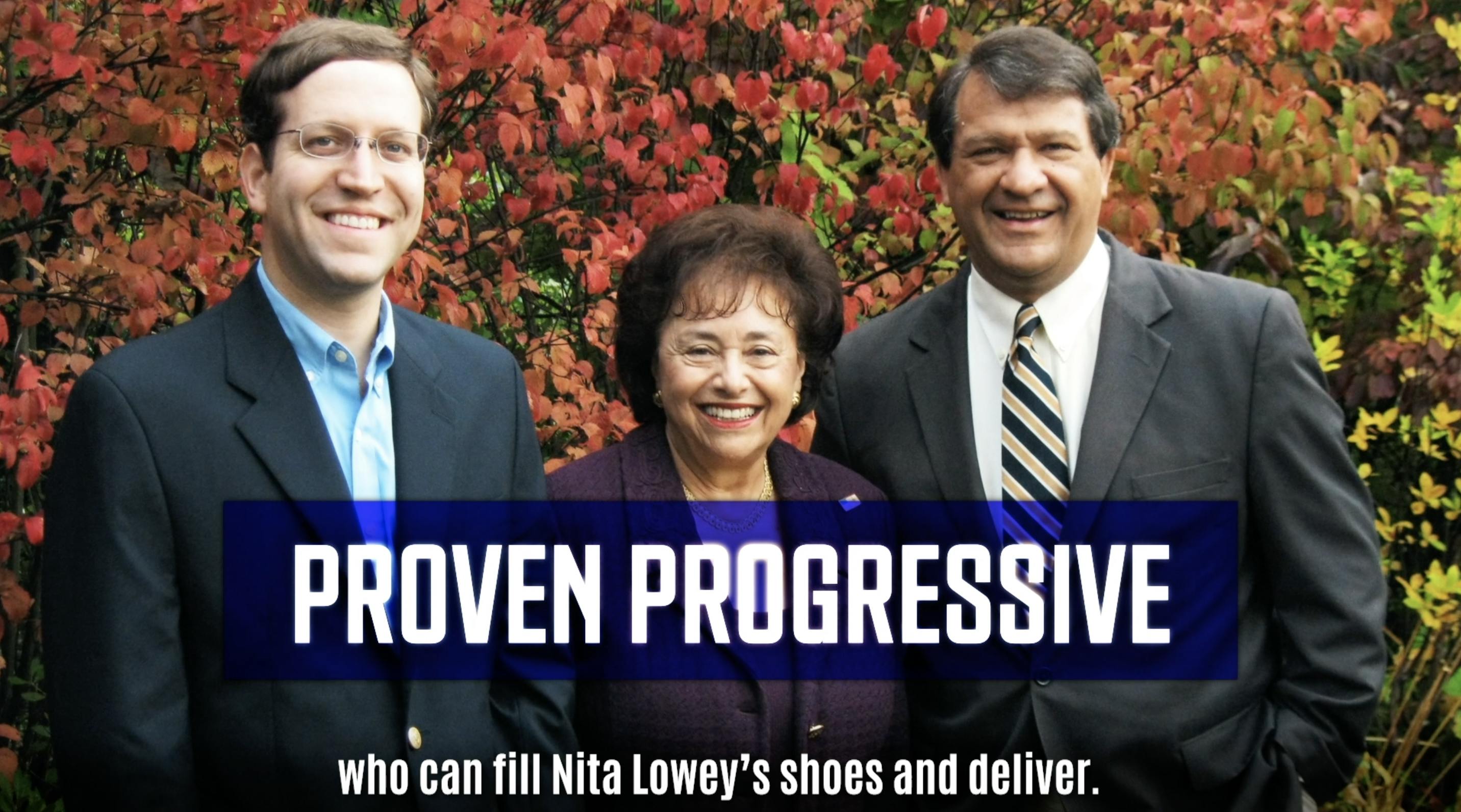 The full ad can be seen . The language of the ad can be seen below.

"Hi, I'm County Executive George Latimer.

Recovering from the disaster of Trump demands a proven progressive who can fill Nita Lowey's shoes and deliver.

That's David Buchwald.

David Buchwald's passed more progressive legislation than every other candidate running.

He wrote the law to expose Trump's tax returns; co-sponsored New York's Green New Deal; passed the nation's toughest gun laws, paid sick leave, and funding for Planned Parenthood.

With Washington failing, we need a progressive leader.

Join me and support David Buchwald for Congress."

Over the weekend, theNew York Daily News joined over 80 other endorsers of David Buchwald, including the New York State Nurses Association, 32BJ SEIU, Communications Workers of America, the Fifth Division of the New York State Professional Firefighters, Hudson Valley Stonewall Democrats, New York State Senator James Skoufis, multiple New York State Assemblymembers (Sandy Galef, Amy Paulin, Gary Pretlow, Danny O'Donnell, Victor Pichardo, and Nader Sayegh), Westchester County Clerk Tim Idoni, Westchester County Board of Legislators Chairman Ben Boykin, Former NY-17 Democratic Congressional Candidate and Westchester County Legislator Catherine Borgia, White Plains Mayor Tom Roach, among dozens of local elected officials, and seven local Democratic Committees representing more than 55,000 registered Democratic voters.

Buchwald is in his fourth term as a member of the New York State Assembly and has passed 70 pieces of legislation that have become law. Last year, he introduced and passed the New York TRUST Act, which enables the U.S. Congress to request the New York State tax returns of top government officials -- a law which Donald Trump is now suing to block. Previously, he served on the White Plains Common Council, worked as an economics researcher on antitrust issues, and practiced tax law in New York.